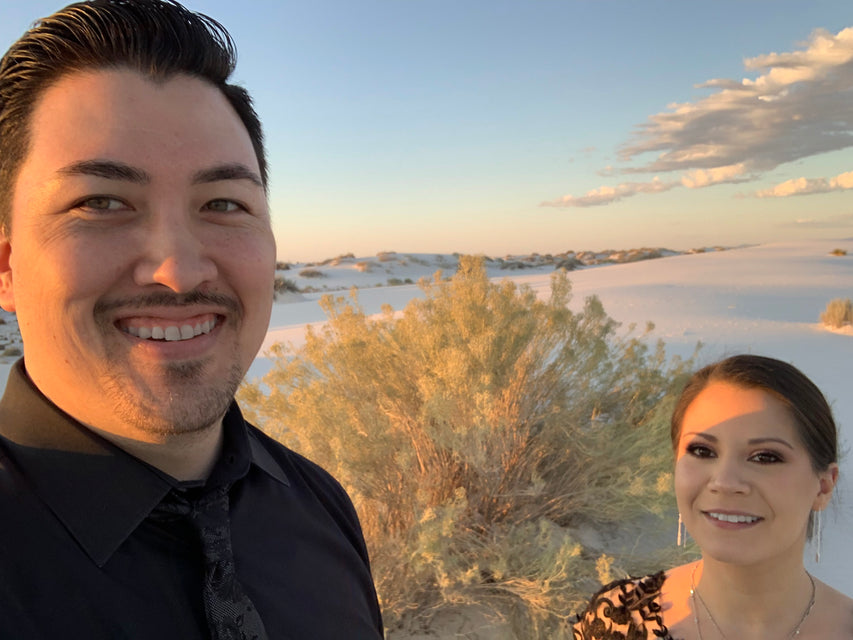 Our Story
Hey there! We are Adam and Dolores, the founders of DuraDram.
The idea of DuraDram came to us after a friend of ours went camping and broke his glass in his backpack! Talk about a party foul. With the arrival of our son, we found ourselves washing tons of silicone baby bottles every day, then an idea came to us! Why not have a silicone whisky glass that can be tossed in a camping backpack the same way a silicone baby bottle can be tossed in a diaper bag? With that idea in mind, we created DuraDram out of the necessity of having an unbreakable whisk(e)y nosing glass on the go.
We personally own a ton of different whisky glassware but nothing that is truly unbreakable (until now). Most nosing glasses are thin, brittle, and incredibly fragile and over the many years we've broken more glasses than we can count. We wanted to solve this problem once and for all while also opening up the possibility of using different materials, shapes, and colors.
Thus, the DuraDram was born and we're just getting started. The possibilities are endless!